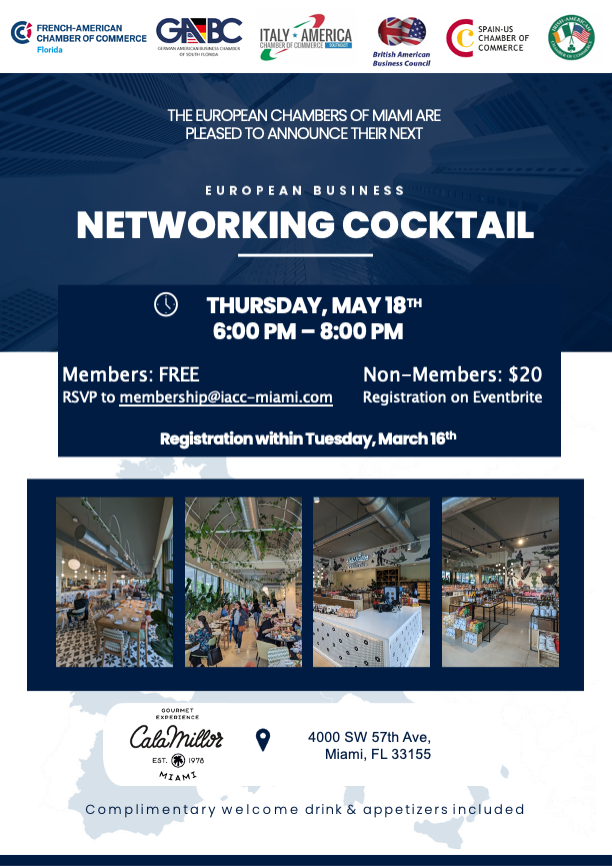 Registration within Tuesday, May 16th
IACCSE Members
FREE
RSVP to membership@iacc-miami.com
Non-Members
$ 20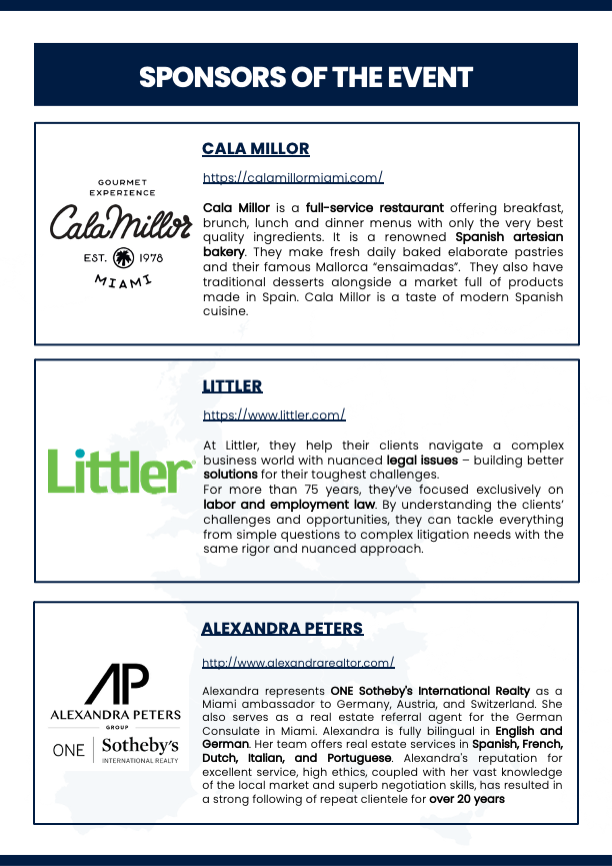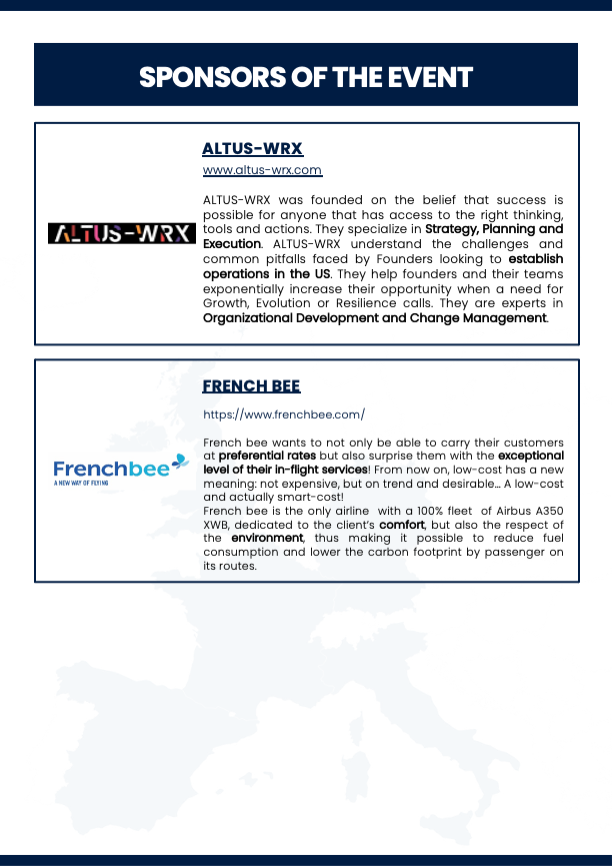 You may want to seize the chance to increase the visibility of your company, the European Chambers offer you the opportunity to become sponsor of the event and take advantage of the exposure of the social media campaign targeting 25,000+ contracts.
Click here to discover the benefits included in the sponsorship package:

For further information, contact projects@iacc-miami.com.
Join us and have the chance to connect
with hundreds of business professionals!