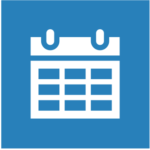 WHEN  Wednesday, June 7, 2023
WHERE  Coral Gables Country Club (Miami)
REGISTRATION – TRADE ONLY RSVP here
THE EVENT
Authentic Italian is the only high-end Food & Wine Festival in Miami that mainly focuses on Italian cuisine and flavors.
The Authentic Italian Food & Wine Festival is divided into two sessions: the first one, industry-only, is meant to facilitate the interactions between Italian producers and buyers, and the second part of the event is a Grand Tasting, an opportunity for companies to present products to a selected public of local food lovers.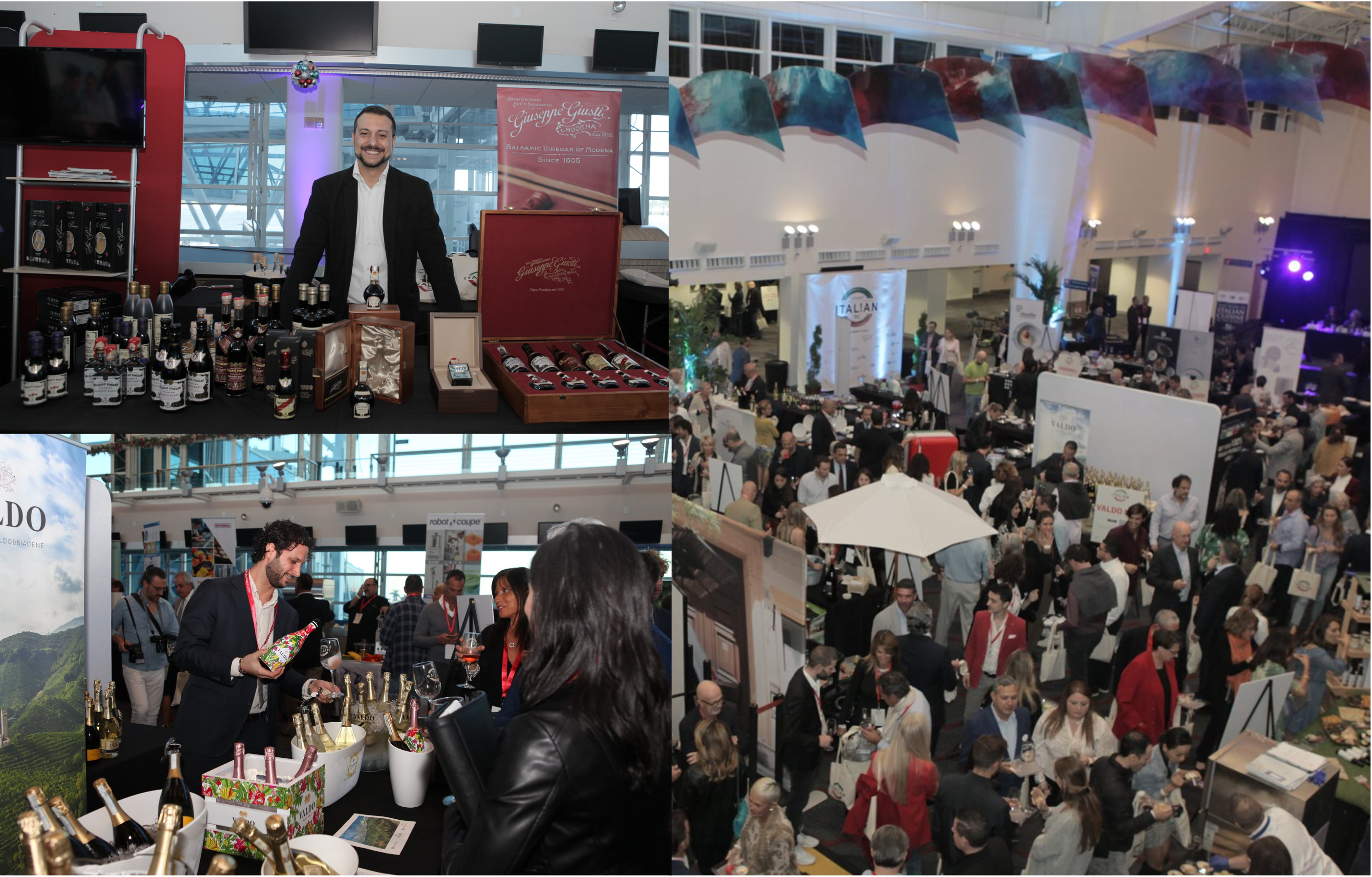 EXHIBITORS
Italian F&B producers, F&B importers, and distributors representing Italian brands, hospitality suppliers
Total exhibitors expected: 40+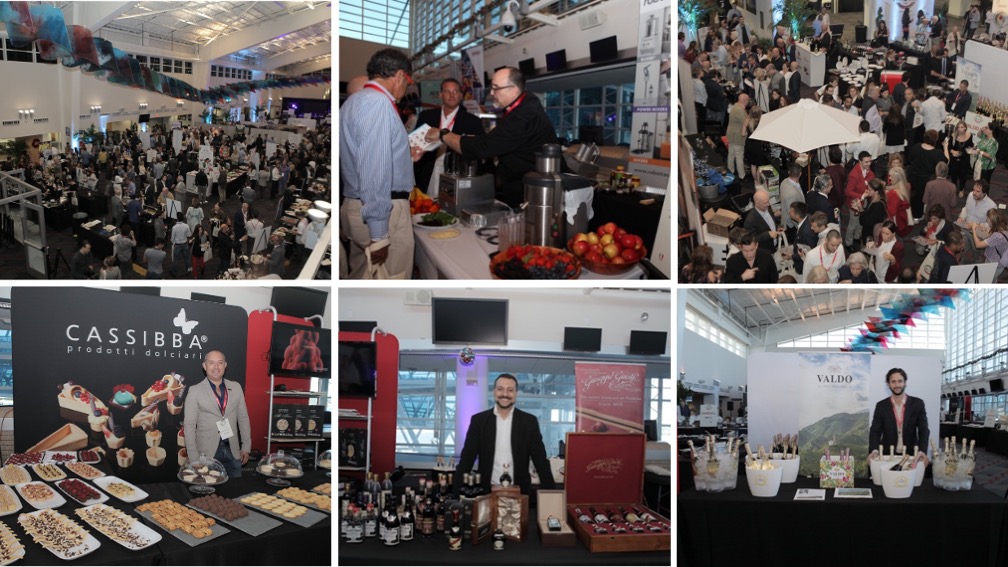 VISITORS
Hospitality industry (restaurant owners, chefs, beverage managers, buyers at hotels and restaurant chains), Cruise Industry, F&B importers and distributors, influencers (journalists and food bloggers), and local consumers.
Total attendance expected:
150+ F&B professionals
600+ Food Lovers
LOCATION
The 4th edition of the Authentic Italian Food & Wine Festival will take place at the Coral Gables Country Club (990 Alhambra Circle, Coral Gables, FL 33134).
CLICK HERE TO KNOW MORE ABOUT THE LOCATION
PROGRAM
DAY 1: Tuesday, June 6 – Pre-Event Activities (Exhibitors Only)
10:30am-12:30pm |

ORIENTATION

MEETING: 

INTRODUCTION TO THE SOUTH FLORIDA MARKET
Industry Testimonials, and U.S. market experts
(Optional activity dedicated to companies approaching the Florida market for the first time)
2:00pm-4:00pm | GROUP VISIT TO GOURMET MARKETS & GROCERY CHAINS IN DOWNTOWN MIAMI AND BRICKELL AREA
(Optional activity dedicated to companies approaching the Florida market for the first time)
7:00pm-9:00pm | LAUNCH DINNER
Including Meet & Greet and Speeches by top food & wine distributors
DAY 2: Wednesday, June 7 – Event Day
@Coral Gables Country Club
2:30pm-4:00pm | TALKS

(F&B PROFESSIONALS ONLY)
2:30 pm |
Cruise Lines panel: "Consumer trends and the strive for delivering an exceptional dining experience onboard"
In an effort to satisfy passengers and improve the sustainability of culinary operations, cruise companies continue to upgrade the food and beverage alternatives available onboard their ships.
Alia Abou-Asali, VP Purchasing & Logistics, The Apollo Group
Jessica Domm-Penberthy, Senior Manager – Shipboard Marketing, Oceania Cruises | Regent Seven Seas Cruises
Charles Steadman, Director, Food and Beverage Experience and Strategic Partnerships, Virgin Voyages
3:15 pm |
Restaurants and distributors panel: "The future of Miami's restaurant scene" 
Big names transplant, innovative concepts, new establishments openings at a fast pace. The restaurant scene in Miami is booming, but what are the challenges?
Francesco Balli, Co-founder, and CEO, Grove Bay Hospitality Group
Luis Landaeta, Business Development Manager, Sysco
Nick Politis, CEO, Mr. Greens Produce
Graziano Sbroggiò, Founder and Owner, Graspa Group
4:00 pm |
Florida Small Business Development Center presentation: "Introduction to SBDC no-cost programs and resources to help hospitality businesses succeed" 
Shelly Bernal, International Trade Consultant | Business Coach, Florida SBDC
Jesus Padilla, Manager of Administrative Services, Florida SBDC
4:00pm-6:00pm | TRADE SESSION

(F&B PROFESSIONALS ONLY)
Trade-only Networking in the expo area with Florida's F&B importers/distributors, chefs, restaurateurs, and gourmet market owners.
CLICK HERE TO KNOW MORE ABOUT THE EXHIBITORS
6:00pm-8:30pm | GRAND TASTING

FOR A SELECTED PUBLIC OF FOOD LOVERS
While tasting authentic Italian products and signature dishes, guests will have the opportunity to get to know more closely Italian culture and culinary tradition.
Buy your ticket for the Grand Tasting:
TICKET: $ 42 / per person

INDUSTRY PROFESSIONALS REGISTRATION
IF YOU ARE AN IMPORTER/DISTRIBUTOR, RESTAURATEUR, CHEF, GOURMET MARKET OWNER, WINE SHOP OWNER, AND HOSPITALITY BUYER,
YOU ARE KINDLY INVITED TO PARTICIPATE IN THE EVENT TRADE-ONLY SESSION:

Important note: industry professionals are guaranteed complimentary entrance to the event upon arrival before 5:00 pm


EXHIBITORS' OPPORTUNITIES
IF YOU ARE A FOOD & BEVERAGE PROFESSIONAL
SPECIALIZED IN

AUTHENTIC ITALIAN PRODUCTS
(IMPORTER, DISTRIBUTOR, PRODUCER)
OR A

HOSPITALITY SUPPLIER
DO NOT MISS THIS UNIQUE OPPORTUNITY 
TO SHOWCASE YOUR BRAND:

FOR FURTHER INFORMATION ON THE EXHIBITORS' OPPORTUNITIES CONTACT
PAST EDITIONS
Watch here the recap video of the past editions:
AUTHENTIC ITALIAN FOOD & WINE FESTIVAL

Miami, 6 e 7 Giugno 2023

 

Presentazione:

Nel 2022 l'export italiano verso gli USA ha registrato una forte crescita (+12,7%) rispetto al 2021, con un valore 69 miliardi di dollari, il miglior risultato di sempre.

In questo contesto, lo Stato della Florida rappresenta il terzo mercato per valore delle importazioni di prodotti agroalimentari italiani, con un totale di 464 milioni di dollari nel 2022, in crescita del +14% rispetto al 2021. Crescite a doppia cifra si rilevano per il Vino (+17%), i Liquori (+114%), la Pasta (+42%), le Salse (+41%), i Formaggi (+19%) e il Caffè (+91%) (Fonte: ICE).

Una crescita da ricondursi, tra le altre cose, alla aumentata percezione di valori come qualità, genuinità e tracciabilità; elementi che i consumatori americani apprezzano sempre di più e ritrovano nei prodotti Made in Italy. Nello specifico, la Florida con i suoi 22 milioni di abitanti ed oltre 90 milioni di presenze turistiche annuali rappresenta un mercato in grande crescita e sempre più sofisticato.

La principale metropoli dello Stato, Miami, è diventata una delle capitali culinarie degli Stati Uniti con una presenza importante di ristoranti internazionali, celebrity chef, festival gastronomici e catene di gourmet markets specializzati in prodotti di nicchia, spesso italiani.

È proprio per dare visibilità alle eccellenze enogastronomiche italiane sull'importante piazza di Miami che la Italy-America Chamber of Commerce Southeast organizzerà, il prossimo 6 e 7 giugno presso il prestigioso spazio del Country Club di Coral Gables, la quarta edizione dell'evento "Authentic Italian Food & Wine Festival".

Circa 150 importatori, distributori, ristoratori e chef della Florida verranno invitati per due giornate di incontri, seminari, tasting di prodotti e networking con le imprese italiane.

Per le aziende italiane del Food & Wine è un'ottima opportunità di entrare in contatto con qualificate controparti commerciali, esplorare un mercato in grande crescita e testare i propri prodotti durante il Grand Tasting conclusivo che sarà aperto al pubblico di consumatori locali.

Il programma della quarta edizione del Authentic Italian Food & Wine Festival si articolerà come segue:

MARTEDÌ 6 GIUGNO – ATTIVITÀ ORIENTATIVE

 

*  Incontro di orientamento: introduzione al mercato della Florida da parte di esperti di settore americani e testimonianze aziendali di imprese italiane già presenti sul mercato

*  Visita guidata a gourmet market e punti vendita GDO di Miami

*  Cena di lancio ed incontro con autorità diplomatiche e alcuni importatori/distributori selezionati che verranno invitati a parlare dei trend di mercato

 

MERCOLEDÌ 7 GIUGNO – ATTIVITÀ PROMOZIONALI E COMMERCIALI

 

*  Seminari: incontro sul settore F&B sulle navi da crociera; incontro sulla ristorazione di alta qualità a Miami

*  Sessione Trade: incontri tra espositori e visitatori professionali presso area expo (trade only)

* Grand Tasting: l'evento apre le porte ad un pubblico di food lover, e selezionati ristoranti, pasticcerie e gelaterie si uniscono in qualità di espositori offrendo assaggi ai visitatori. Una straordinaria opportunità di visibilità per testare e far conoscere i propri prodotti ai consumatori finali.

Per maggiori informazioni sull'evento ed iscrizioni:

https://www.iaccse.com/wp-content/uploads/2023/04/Authentic-Italian-Food-Wine-Festival-Exhibitor-Package-Silver-Gold.pdf

Le aziende italiane interessate a partecipare possono anche contattare la nostra Camera di Commercio all'indirizzo: marketing@iacc-miami.com

Ente organizzatore:

L'Italy-America Chamber of Commerce Southeast (IACCSE) con sede a Miami è una organizzazione statunitense senza scopo di lucro, ufficialmente riconosciuta dal governo italiano, che si dedica alla promozione del commercio tra gli Stati Uniti e l'Italia. Fondata nel 1991, la IACCSE fa parte di Assocamerestero, l'associazione delle Camere di Commercio Italiane all'Estero. La Camera annovera una base associativa di circa 250 imprese, di origini sia italiane che americane. Alcuni dei marchi più rappresentativi del "Made in Italy" negli USA sono tra gli associati. I settori in cui operano i soci sono i più vari, dall'arredo-casa alla ristorazione, dalla meccanica alla logistica.