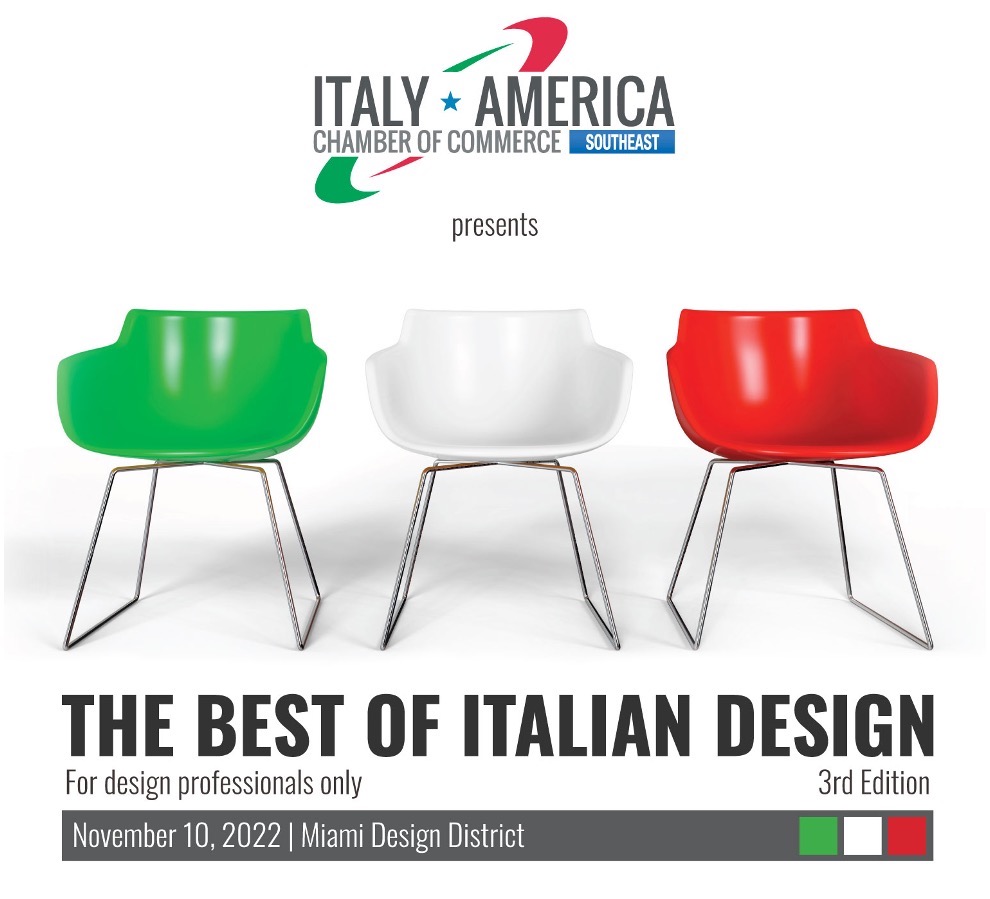 WHEN  Thursday –  November 10, 2022

WHERE  4141 Atrium
THE EVENT
The Best of Italian Design is a unique event dedicated to celebrate and display the most prestigious Italian brands and Made in Italy high-end products.
The event is created for those Italian companies interested in meeting with local industry professionals, architects, interior designers, general contractor, and developers.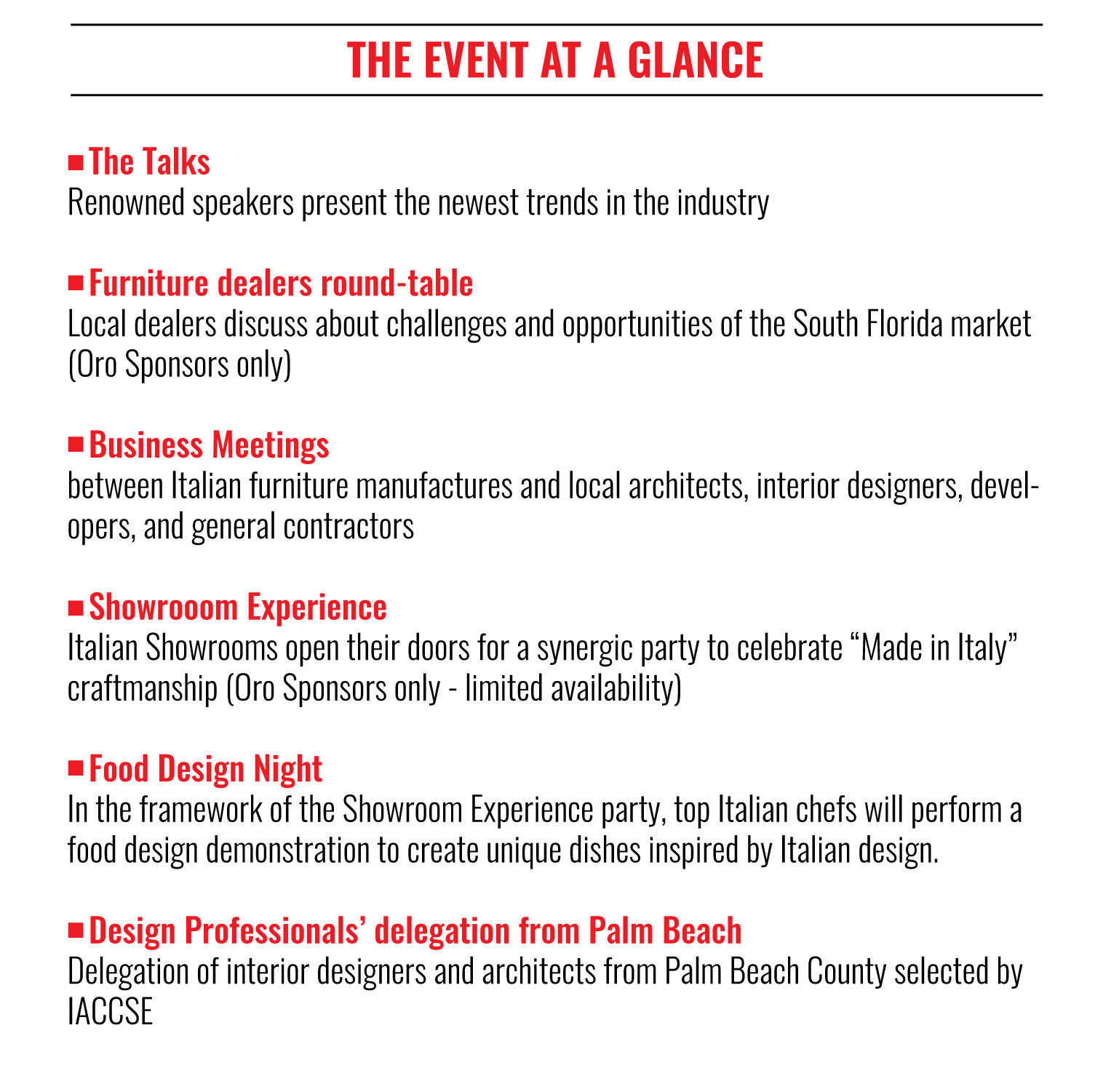 PROGRAM
2:30pm-4:00pm | BUSINESS MEETINGS (4141 Atrium)
To facilitate networking between Italian design companies and local professionals.
4:00pm-6:00pm | THE TALKS (4141 Atrium)
Renowned interior designers and real estate developers present the newest trends in the industry. 

Including
FURNITURE

DEALERS

ROUNDTABLE
Local dealers present their own experience within the U.S. market.
6:00pm-9:00pm | SHOWROOM EXPERIENCE (Different locations in the Miami Design District)
Synergic party in different Design District Showrooms and 4141 Atrium 
Featuring
FOOD DESIGN NIGHT
SPONSORSHIP
IF YOU ARE AN ITALIAN COMPANY INTERESTED IN TAKING PART TO THE EVENT,
CHECK OUT THE SPONSORSHIP PACKAGE TO DISCOVER
THE DIFFERENT SPONSORSHIP LEVELS AVAILABLE

FOR FURTHER INFORMATION ON THE SPONSORSHIP OPPORTUNITIES CONTACT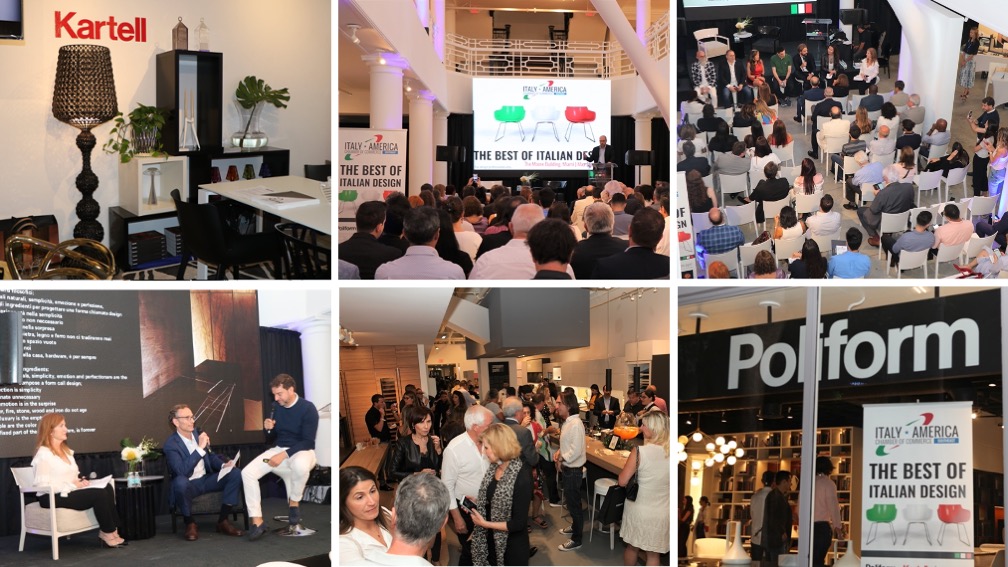 Watch here the video testimonial from The Best of Italian Design 2019:
PAST EDITIONS' SPONSORS:
2nd Edition – 2019

1st Edition – 2017

FOR FURTHER INFO PLEASE CONTACT
ALESSIA MARCENARO – DEPUTY EXECUTIVE DIRECTOR AT:

 MARKETING@IACC-MIAMI.COM