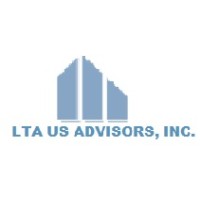 LTA US ADVISORS, INC.
Company name
LTA US ADVISORS, INC.
Contact
Filippo Amoroso - Principal in Charge
Address
333 Bush Street, Suite 2020
Location
San Francisco, CA 94104
LTA US Advisors, Inc. is a financial advisory firm with offices in San Francisco and New York. Their team of experts specializes in accounting, tax, and administrative areas, providing a comprehensive range of services to their clients who mainly operate in the US and Italian markets.
LTA US also provides audit services such as Financial Statements Audit, Internal Audit, and Financial Statements Review. The firm's tax services team assists businesses of all sizes with planning and compliance with state and local tax requirements. Their financial consultancy team supports businesses in optimizing their financial structure, managing their debt, and achieving financial efficiency.