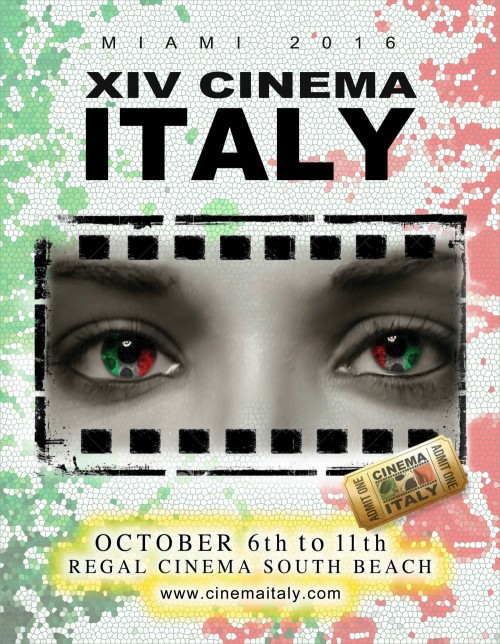 Ten new, current season films will be screened in competition for the Best Film Award at the Regal Cinema South Beach from October 6th to the 11th.
A diverse mix of romance, comedy and drama features the lineup, showcasing this year's most awarded films, such as: "Lo Chiamavano Jeeg Robot",2015, multi-awarded action-drama directed by Gabriele Mainetti and "Loro Chi?", 2015, diverted comedy directed by Fabio Bonifacci, Francesco Micciche'.
The Opening Cocktail will take place at the marvelous Delano Hotel in South Beach, as well as the Closing Dinner and Award Ceremony at the "Bianca" restaurant in the hotel lobby. The best clubs of Miami Beach will be hosting after parties every night.
For more information and tickets, please see the following link:
https://app.robly.com/archive?id=d98105c3555ad1788101c3f0a07c82cd