The Italy-America Chamber of Commerce Southeast is glad to invite you to its Annual Fall Dinner Party on October 3 at Vista Restaurant,  welcoming the New Consul General of Italy in Miami Hon. Cristiano Musillo, and presenting White Truffle Festival and Cinema Italy Edition 2018.
---
7.30 pm Welcome Drink | 8.00 pm Dinner
MENU 
Truffle Creativity
Don't miss the preview of the White Truffle Festival (www.whitetrufflefestival.com), exclusively organized for IACC members and friends: a Premium Truffle Menu performed by chefs Roberto Bearzi and Giuliano Leverone with Urbani Truffles (www.urbani.com) products and paired with Prunotto wines (www.prunotto.it )
APPETIZER
Truffle cold cuts and artisan cheeses
***
Asparagus salad
(endive, avocado enoki mushroom, greens, truffle win, truffle batons)
FIRST COURSE
Truffle ravioli
shaved white truffle
MAIN COURSE
Petit filet mignon, truffle bone marrow with mashed potato
shaved white truffle
DESSERT
Assorted selection of mini pastries  
WINES
Prunotto, Roero Arneis 2014
Prunotto, Nebbiolo d'Alba "Occhetti" 2015
Prunotto, Moscati d'Asti 2017

---
…and the party continues with Cinema Italy! 
As attendee you will receive a complimentary Opening Night's Pass (value $50), that includes October 5th's Opening Movie followed by Opening Night Party at GALE Hotel Rooftop (www.cinemaitaly.com)
---
COSTS: 
IACC Members and COM.IT.ES: $95
The rate includes: welcome drink, 4 course menu & wine pairing, tips & taxes.
PLUS: Free $50 Value Pass for the October 5th's Cinema Italy Opening Movie+Night Party 
ATTENTION: Space is limited. RSVP MANDATORY BY FRIDAY, SEPTEMBER 28. Please send an email to rsvp@iaccse.com and call to process the payment at 305-577-9868. 
Non Members: $115. Please visit the Eventbrite page at www.eventbrite.com
---
SPECIAL THANKS TO OUR PARTNERS: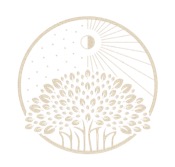 VISTA 
Vista is the new two-story restaurant located in the emerging area of Upper Buena Vista. The concept behind its cuisine is to create a flavorful twist to the traditional Italian cuisine by adding Miami local tastes and multicultural backgrounds.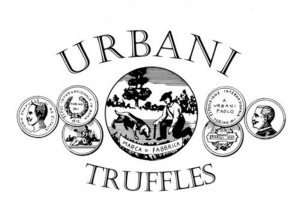 Established in 1852 with Carlo Urbani's exportation of fresh truffles to Carpentras France, Urbani's reputation for excellence has since been carefully and faithfully handed from one generation to the next.
Find out more about Urbani Truffles, the leading global purveyor of fresh truffles and truffle product:

As one of the oldest and most prominent Piedmont wineries, Prunotto has a long legacy of innovation in the Langhe region.
Since its establishment in 1904, Prunotto has lead the region in innovative winemaking, bringing the best out of the various grapes of Piedmont while continuing to stay true to its terroir and deeply rooted traditions.
WHITE TRUFFLE FESTIVAL 
The White Truffle Festival is an annual celebration of Alba white truffles, Piedmont wine, and Italian cuisine, modeled after the world famous Fiera Internazionale del Tartufo Bianco di Alba. Urbani Truffles and Prunotto have joined forces to bring this monumental event to the US for the third year in a row by working with restaurants partners to feature Piedmont wine and Alba truffle menu specials for the festival taking place November 9-18, 2018. For more info visit: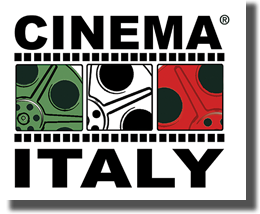 The Italian Film Festival Inc. is a non-profit organization incorporated in the State of Florida on February 17, 2002 for the sole purpose of promoting Italian cinema and culture outside of Italy.
Don't miss the 16th edition in Miami! Cinema Italy runs from October 5-9, 2018 at Regal Cinema in South Beach. For more info:
---
Note:
– Seats available until full capacity is reached
– Please prior to attend make sure to receive the reservation confirmation
– Participation will be guaranteed only after payment is received
– Cancellation and no-show: NOT REFUNDABLE