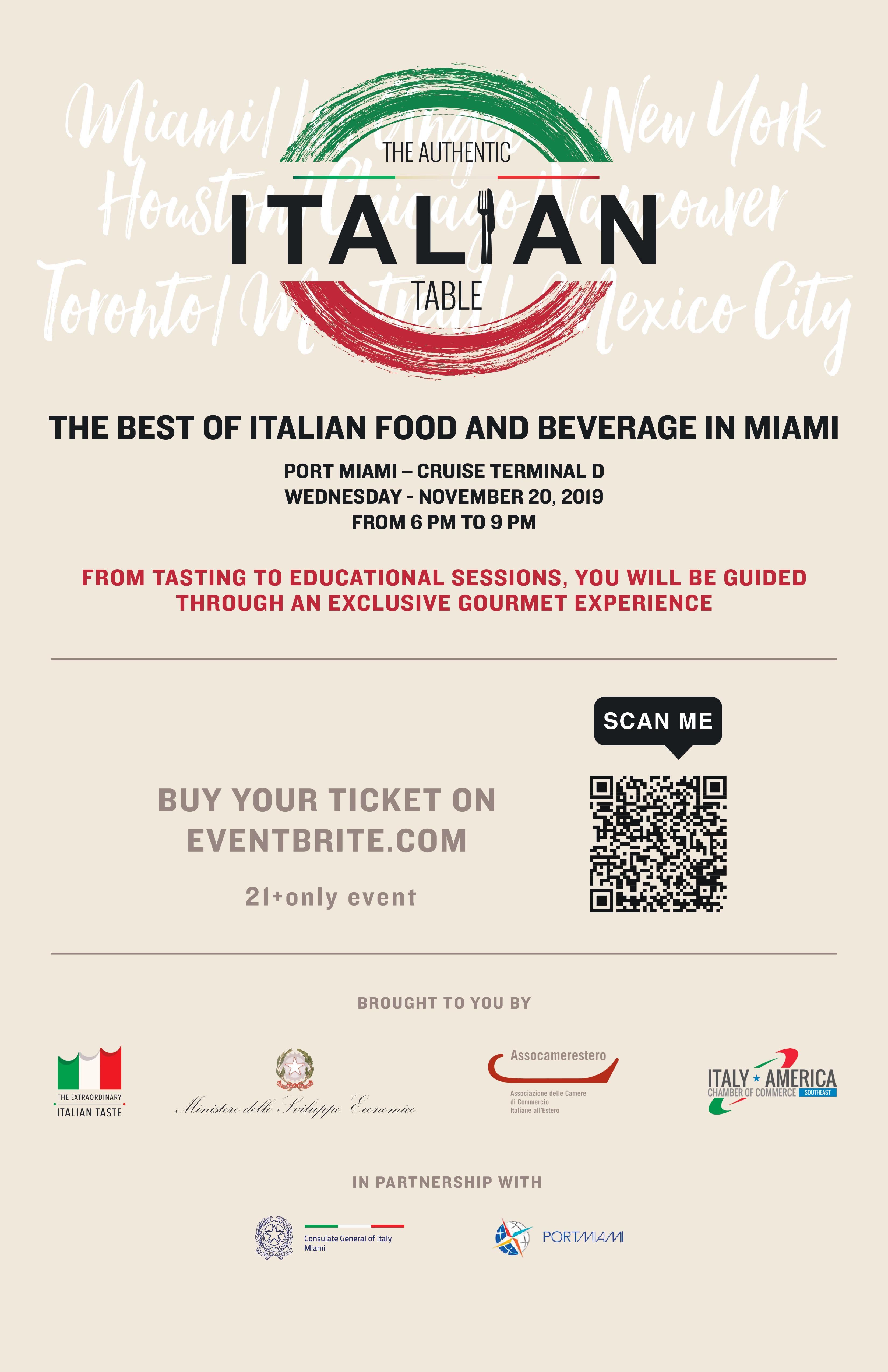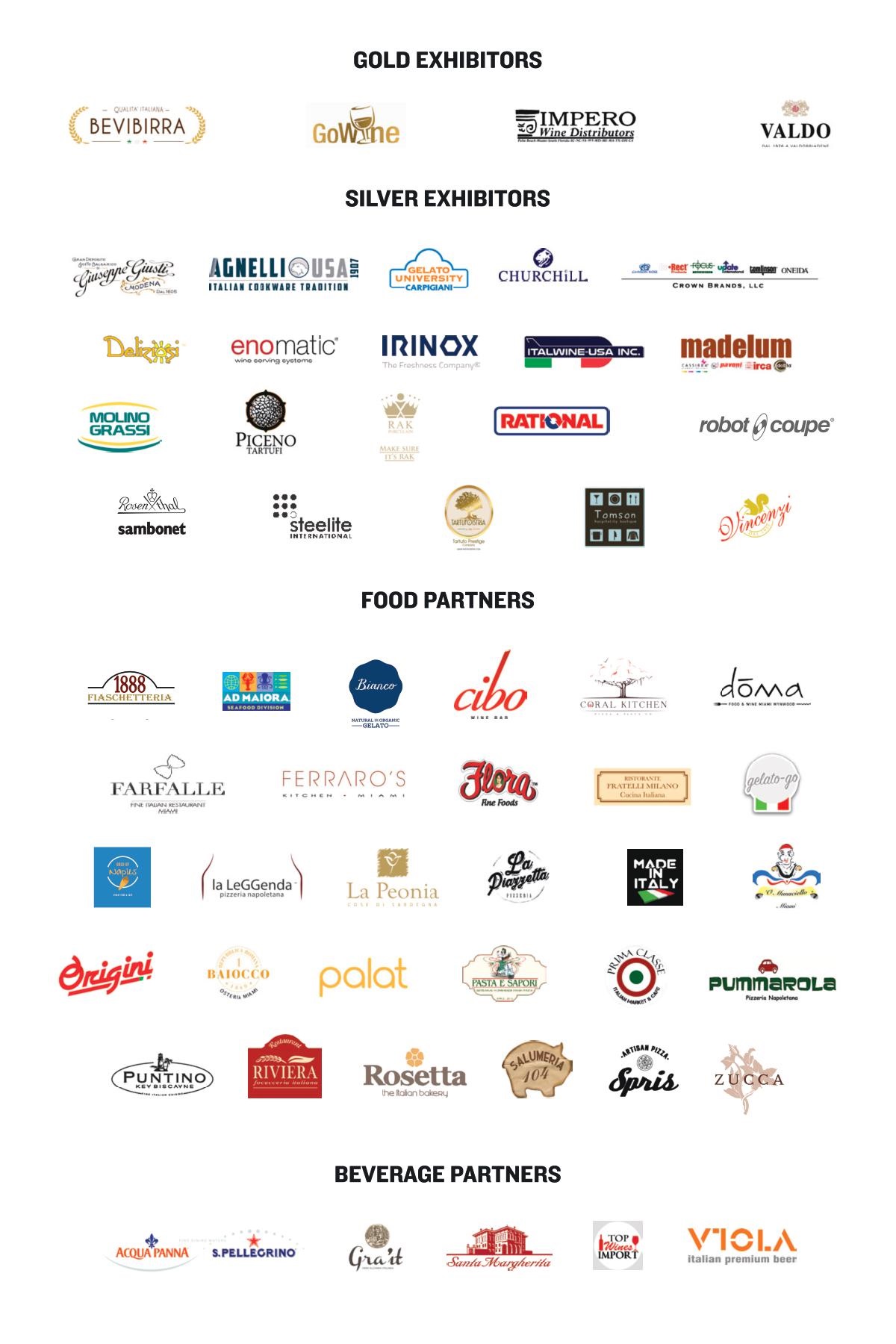 The Authentic Italian Table is a unique high-end Food & Wine Festival, which exclusively focuses on the Italian cuisine and its flavors. The event will be held on November 20th at the Port of Miami – Cruise Terminal D. The occurrence is embraced by "The Extraordinary Italian Taste" campaign; initiative promoted by the Italian Government, which aims to raise awareness on the authenticity of Italian products among American consumers.
The event will enrich the understanding and appreciation of Italian culture by promoting the country's food and wine, through partnerships with authentic Italian restaurants, as well as Italian F&B producers and importers.
During the Grand Tasting (6:00-9.00 pm) various Chefs from local Italian restaurants will have the opportunity to delight the public with signature dishes prepared through authentic Italian recipes. Guest will be able to enjoy live music, while tasting the best selection of genuine Italian pasta, cheese, cold cuts, pizza, gelato, wine and cocktails.
The Grand Tasting will also include a Food Contest and Gourmet Experience.
Food Contest
Multiple participating restaurants will be competing to earn a winning title for the Food Contest. Even though it will ultimately be journalists and food influencers to elect a Best Signature Dish, it will ultimately be up to the participating public to cast their vote for the election of the evening's Tastiest Bite.
Gourmet Experience
Guests will discover the genuine taste of Italian food and wine – as well as apprehend about Italian culinary traditions and recipes. The involvement will be sustained within a private area, and include a wine tasting and a culinary demonstration.
TICKETS AVAILABLE ON EVENTBRITE
General Public – $58 x ticket
IACC Members – Contact us to obtain 2 x $20 tickets**
**Tickets available on a first come, first served basis. Assigned promo code does not guarantee ticket availability. Discount codes available until November 12.