International icon of Italian style and award-winning design firm, Pininfarina, is pleased to announce the opening of an office in New York City.
"We believe that New York is a key epicenter of creativity and design innovation in the United States, and we are thrilled to be bringing Pininfarina's human-centric, forward-thinking design approach into the fold," says Silvio Pietro Angori, Chief Executive Officer at Pininfarina Group, of the firm's decision to open a second office in the United States, after Miami.
"With our unique proposition of 360-degree-service capabilities and commitment to design excellence across all disciplines––from product and industrial design to architecture and interiors, from nautical to any kind of mobility solutions––we see this location as an exciting opportunity to continue building on the groundwork we've laid as a company and as a premium exclusive brand," says Claudio Da Soller, Senior Vice President and General Manager at Pininfarina of America.
Composed of a diverse team from nine different countries, Pininfarina of America has doubled in size since it was first established in Miami in 2014, tripling its volume of business in the last three years alone. In 2021, it received the prestigious Great Place to Work Certification™––an employee satisfaction-based recognition of the firm's commitment to cultivating an inclusive workplace culture that celebrates wellbeing, ingenuity, and creativity––which has further inspired an unprecedented 50% year-over-year growth for the first half of 2022.
The New York City team will be responsible for broadening the firm's reach in the region––tasked with bringing the brand's holistic, human-centered ethos to new collaboration and partnership opportunities across the United States in Product and User-Experience Design, as well as Architecture, Interiors, Nautical, Aviation, and Transportation Design and Mobility Solutions.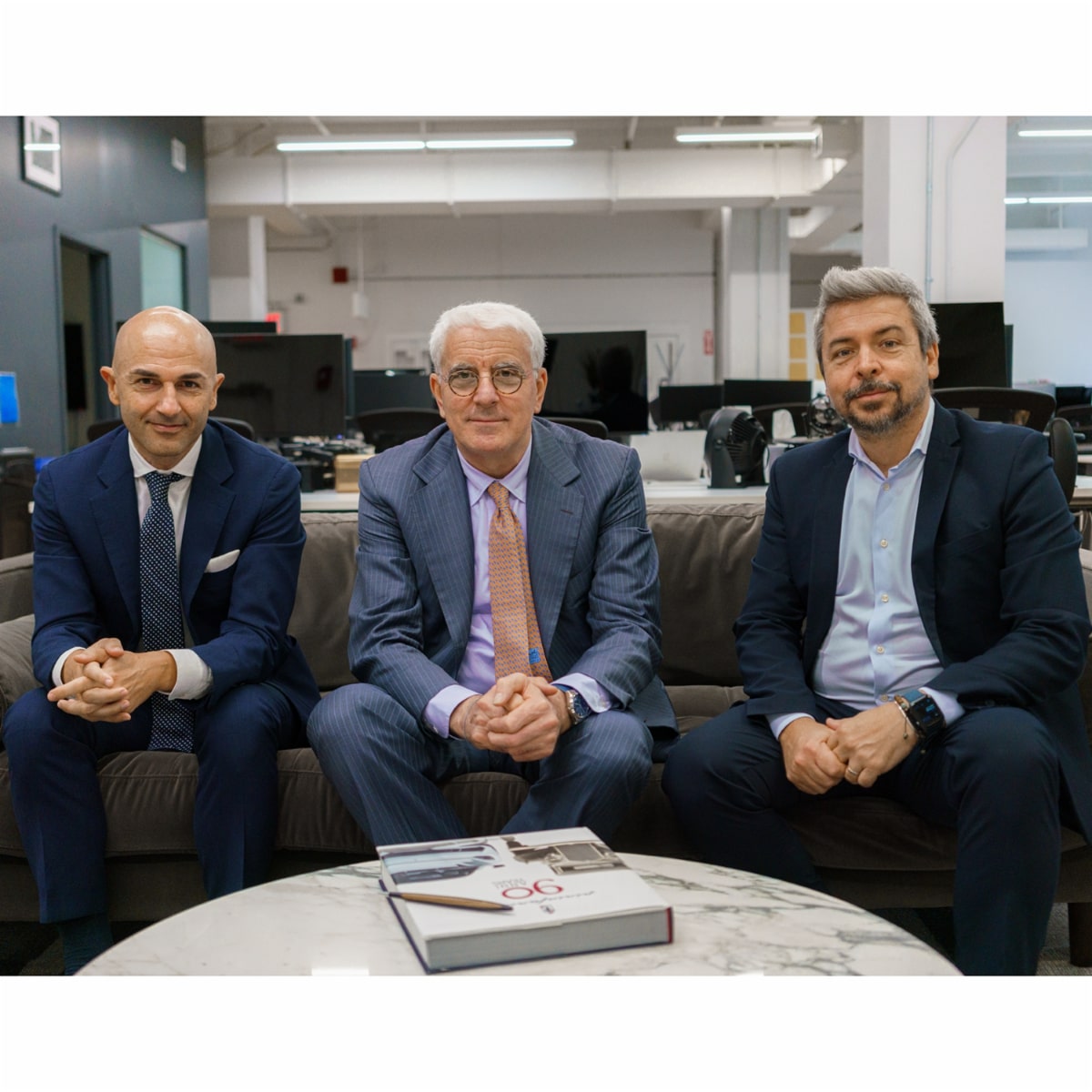 From left to right: Claudio da Soller , Senior Vice President of Pininfarina America; Silvio Pietro Angori, Chief Executive Officer of Pininfarina Group; Paolo Trevisan, Head of Design of Pininfarina America