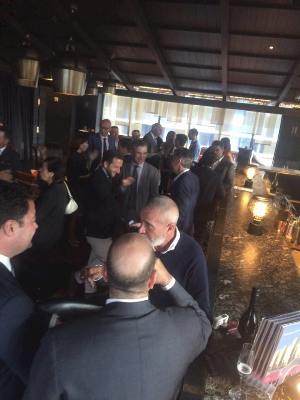 The new IACC 
Board of Directors
for the
term 2017 – 2019
has been elected. Eleven candidates have been chosen as directors of the Chamber by the voting members. Over
45%
of the IACC members  have expressed their preferences at these elections.
The new Board directors have been officially presented during the General Assembly at the East Hotel on May 30th.
The IACC would like to welcome and congratulate all the newly elected Board members. They are:
Tommaso Cardana – President (Tomson Hospitality)
Umberto Bonavita – Executive Vice-President (Robert Allen Law)
Emanuele Siena – Vice-President (Zonin USA, Inc)
Federico Baroglio -Treasurer (Assicurazioni Generali, SpA)
Mattia Liverani – Secretary (In Job Miami)
Gianluca Fontani –  Director (Man-Super!)
Costantino Cicchelli – Director (Barba Dermatology & Barba Skin Clinic)
Giancarlo Pelosi – Director (Pelosi & Partners LLC)
Antonello Di Giovanni – Director (Trend Group)
Paolo Stefanini – Director (Investment Gist LLC)
Danilo Nanni – Director (Danilo Nanni, P.E. MBA)
The new President, Tommaso Cardana is a 41-year old entrepreneur. After graduating in Business Administration at the Bocconi University in Milan, he  moved to Miami  in the year 2000. He is head of Tomson Hospitality, a successful hotel and restaurant supplier for the United States and international markets, specializing in resorts, hotels, restaurants and cruise lines. He is also the head of Tomson Casa, an importer and distributor of houseware products in the North American retail market.
We take this occasion to acknowledge the past President, Gianluca Fontani, for his extraordinary dedication and his pro-active role in the growth of the activities  of the Chamber.