POSTPONED
Miami Design District – DATE TBC

The Italy-America Chamber of Commerce in Miami will present the Food Design Masterclass initiative (DATE TBC).
Hosted in five prominent Italian furniture showrooms located in the trendy Miami Design District – the Food Design Masterclass will start at 6.00 pm.
The Masterclass is aimed at promoting the knowledge of genuine Italian products, and the use of PDO (Protected Denomination of Origin)  and PGI (Protected Geograp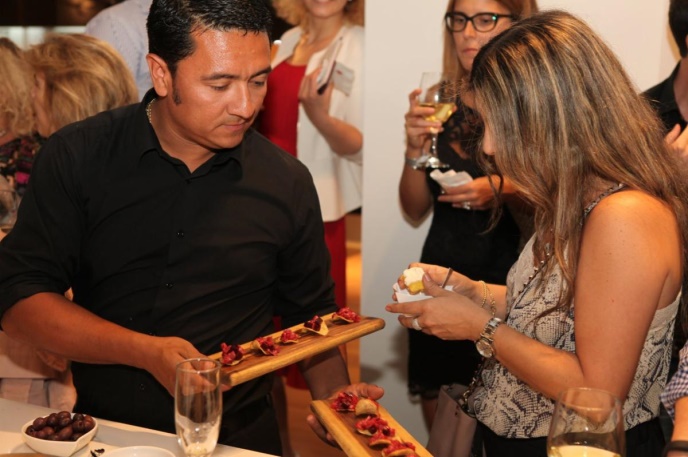 hical Indication) products for the preparation of authentic dishes in a creative way.
5 top Italian chefs – one in each venue – will create dishes expressing the chef's personal interpretation of "food design", from the aesthetic to the conceptual aspect, always referring to a common inspiration: the Italian culture and the use of authentic Italian ingredient.
The five invited Chefs are:
Francesco Alvino, Chef at Macellaio RC – performing at Kartell showroom;
Marco Giugliano, Chef at Doma Wynwood – performing at Linea Studio showroom;
Fabio Vaccarella, Chef at Casa Del Mare – performing at Minotti showroom;
Massimo Giannattasio, Chef at Cibo Wine Bar – performing at Poliform showroom;
Carlo Donadoni, Chef at Spuntino Catering – performing at the Moore Building.
A group of influencers formed by journalists, food bloggers and food industry professionals will be guided in a culinary tour around the 5 venues of the Design District and will finally vote for their favorite chef/dish.
The initiative is organized within the frame of the True Italian Taste project (www.trueitaliantaste.com), for the promotion of authentic Italian food and cuisine among American influencers and food bloggers and local consumers.