It is well known in South Florida that right after Labor Day ends, the second best quarter of the year begins for real estate. Making the end of the year a great season for buyers and sellers. Named Top Residential Producer in Coral Gables and South Miami within EWM, Ilaria shows in the second week of September 2015 that the market is highly active and that she can sure do the job. Her negotiating skills and more than 16 years experience position her amongst the top agents. She will care for the contract deadlines, guide the whole process from beginning to end, price accordingly and make transactions happen.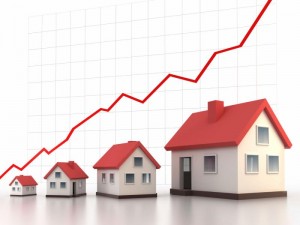 The market has been active consistently now for about 3 years, and still today we see a steady increase in sales and price in Miami Dade. This market motivates sellers to get their highest value as buyers are constantly spilling into the city either international or domestic.
What are we expecting to happen in the the approaching peak season? What economic factors will influence this growth trend in Miami Dade?
Once again the Fed's decided not to raise the rates. The question now is, how many more months will it take for them to hike. Experts differ on the result and some believe the US economy is still not ready for this increase while others say it is about time. But looking at the international panorama with the economic instability in Europe and China, the wariness in stocks is high on wall street.
Overall, will this affect our local real estate market? Maybe prices and valuation will correct its self as the stock market has, but the fact that Miami is one of the US highest growing metropolitan areas gives us a sense that the demand will not cease any time soon.