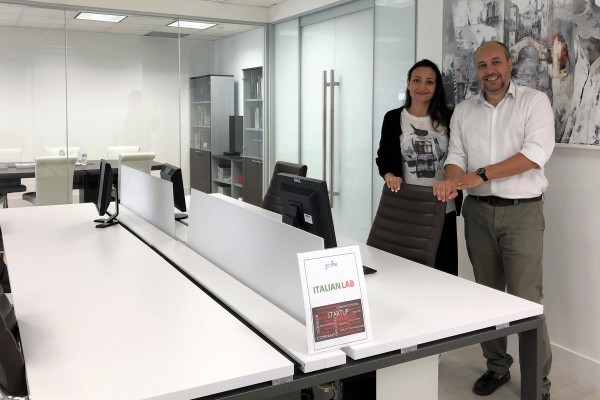 On August 31, Buongiorno Miami signed the contract as the first user of our incubator through our Italianlab, not only providing office space but also a series of business development services.
Buongiorno Miami is an Italian web portal dedicated to Miami, and it represents the perfect guide for those who want to plan a trip or who decide to move and starts a new life in the city. Their social media pages and website are written in Italian and they are updated daily with useful information and news regarding different subjects such as local reports, politics, economics, sport, fashion, lifestyle and events. Without doubt, it is very strategic for the company's office to be located in the heart of Brickell, the most vibrant part of Miami.
The Italianlab service is directed to the Italian companies that want to start a path of internationalization in the U.S. and offers private offices and shared desks inside the Italian Chamber headquarters. The companies will also benefit from professional services aimed to support the growth of their own business such as tutoring session, business guides, introduction to local economic development organizations and introduction to local companies.
On behalf of all our members, we warmly welcome Buongiorno Miami in our business community!