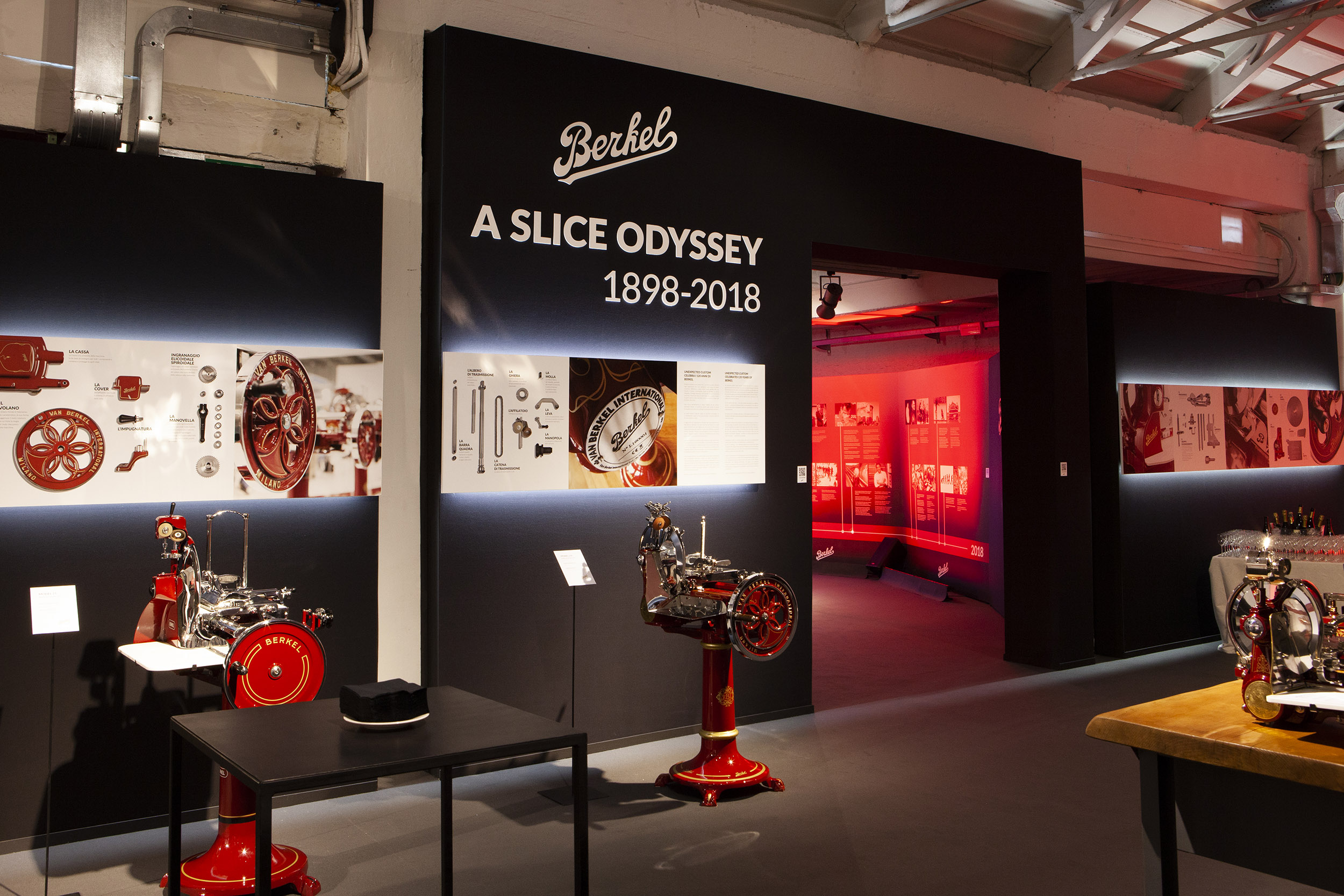 On October 19-21 at the Leonardo da Vinci Museum of Science and Technology in Milan, took place the exhibition "Berkel 1898-2018 – A Slice Odyssey" to celebrate the 120° anniversary of the brand that created the legendary "Red Flywheel Slicer".
Wilhelmus Van Berkel, a butcher with a passion for engineering, on October 12th, 1898 in Rotterdam created the first mechanical slicer in history. Berkel, which has become a masterpiece of precision, craftsmanship and design, boasts hundreds of admirers and collectors all over the world.
The exhibition was also an opportunity to review the history of the last century through the "Volano Rossa" that does not endure the changes of time, always following them faithful to itself: avant-garde yesterday, vintage today. Protagonist of this journey is the B114 Volano, the iconic slicer that identifies the Berkel style: refined vintage design, mechanical precision, excellent craftsmanship. Twelve decades were thus told by six flywheels B114 interpreted by an artist as real works of art: unique pieces decorated by hand that evoke every twenty years through colors, symbols, iconic images, graphic motifs.
Over the years the decorations, the dimensions of the blades or some other details have alternated, but the structure and the functioning are and will remain eternal.
Van Berkel USA, Inc
8333 NW 83rd Street, Suite 450
Doral, FL 33166