The Italy – America Chamber of Commerce is delighted to announce Apollo Bank's commitment to "The Best of Italy Gala Night" as a Silver Sponsor.
Apollo Bank is a community bank based in Miami, with its main office in Brickell and 6 other branches spread around the city. It provides personal and business banking services for customers in Florida and internationally.
Community banking is about helping people. That's why Apollo Bank is focused on understanding their clients' needs in order to build long-term relationships. They are locally rooted, acting as connectors within Miami's business community.
Aside from financials, Apollo Bank is also known for engaging in the local community. They give back by making decisions that respond to the local community's need and play an active, leadership role in the community service activities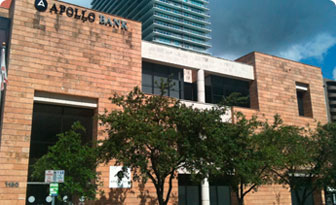 For more information on Apollo Bank & their services visit their website: http://www.apollobank.com/
Or visit them on their Facebook page: https://www.facebook.com/apollobank
For further information about "The Best of Italy Gala Night":
http://www.iaccse.com/iacc-gala-made-in-italy-night-in-dow…/