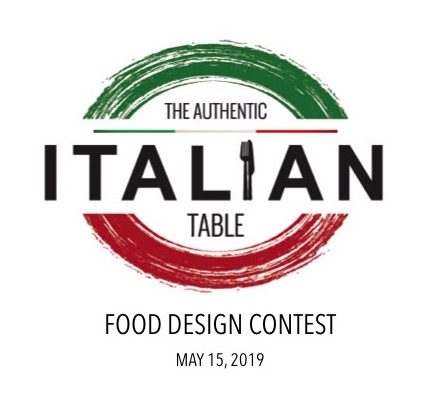 The Italy-America Chamber of Commerce will present on May 15th "The Authentic Italian Table- Food Design Contest" at the Miami Design District
The initiative is organized within the frame of the True Italian Taste project (www.trueitaliantaste.com), for the promotion of authentic Italian food and cuisine among American consumers.
Hosted in a one of a kind setting – five of the most prestigious Italian furniture showrooms located in the Miami Design District – the event will start at 6.30 pm.
During the Food Design Contest five of the top Italian chefs based in South Florida will compete with a signature dish for the winning title.
The guest chefs are:
* Claudio Lobina, chef at Puntino Key Biscayne – performing at Poliform showroom;
* Andrea Marchesin, chef at Toscana Divino – performing at Hausscape showroom;
* Fabio Vaccarella, chef at Celebrity Chef Events– performing at Minotti Cucine showroom;
* Rocco Mauriello chef at Palat – performing at Natuzzi showroom;
* Vincenzo Manzo, chef at D?ma – performing at The Linea Studio showroom.
The competing dish will express the chef's personal interpretation of "food design", from the aesthetic to the conceptual aspect, always referring to a common inspiration: the Italian culture and the use of authentic Italian ingredients.
Every showroom will host a themed food tasting paired with Italian wines and liquors (thanks to our beverage sponsors Gra'It, Italcibus and Italwine).
A selected group of lifestyle and food bloggers will be invited to join this unique tour that combines food and design, tastiness and beauty, in a perfect match.
Ten experts, invited as judges of the competition, will proclaim the winner who will be awarded with a precious gold plated serving pan donated by Agnelli USA.
Each chef will received a custom-made jacket courtesy of Tomson Hospitality.
Alitalia is the official global partner of the Authentic Italian Table events that are taking place this month of May in Asia, North America and Europe with the organization of Assocamerestero and the local Italian Chambers of Commerce.

If you are a food industry professional or a media representative, you can attend the event by sending your complete contact information to: staff@iaccse.com