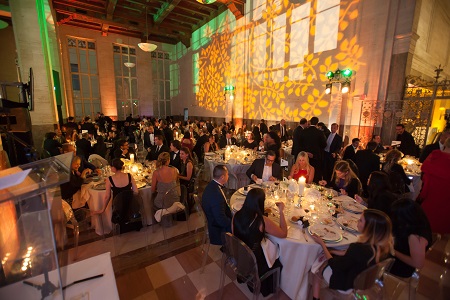 Starting with the month of September, the Chamber announces its upcoming calendar of events and networking gatherings.
We will begin with an IACC Business Luncheon starring our guest of honor, the new elected  Mayor of the City of Miami, Francis X. Suarez. The event will take place at the famous Italian Restaurant Cipriani on September 21st.
On October 3rd we will host our annual Fall Dinner Party at Vista Restaurant. Here we will be presenting the 16th edition of the Italian Film Festival "Cinema Italy." During the event we will have the pleasure to present to our members the new Consul General of Italy in Miami, Hon. Cristiano Musillo, who will be our guest of honor of the night.
We will then continue with two events in November in occasion of the 3rd week of the Italian Cuisine In The World.
The Italian Culinary Tour will take place on November 13th. We will invite foodies, journalists and influencers to discover a path of taste during a dining itinerary in Downtown Miami.
On November 15th , we will host a seminar dedicated to the food and wine importers with officials from Customs Border Protection and the Food & Drug Administration.
Finally, we will close the year with the Italic Award Gala on December 12th, where we will be recognizing two Ambassadors who represent Italian excellence in the USA.
Of course members will still have the opportunity to attend several networking events during the upcoming months, some of them organized in collaboration with other bi-national Chambers.