Member to Member Benefits & Marketplace
Are you a member of the Italy-America Chamber of Commerce Southeast and you are interested in obtaining a certain level of visibility by promoting any special offers, promotions, or discounts targeted to other Members and peers?
This page is at your service.
Please contact us at info@iacc-miami.com to present your offer.
GENESIS INTERIORS NEW OFFICE SPACE FOR RENT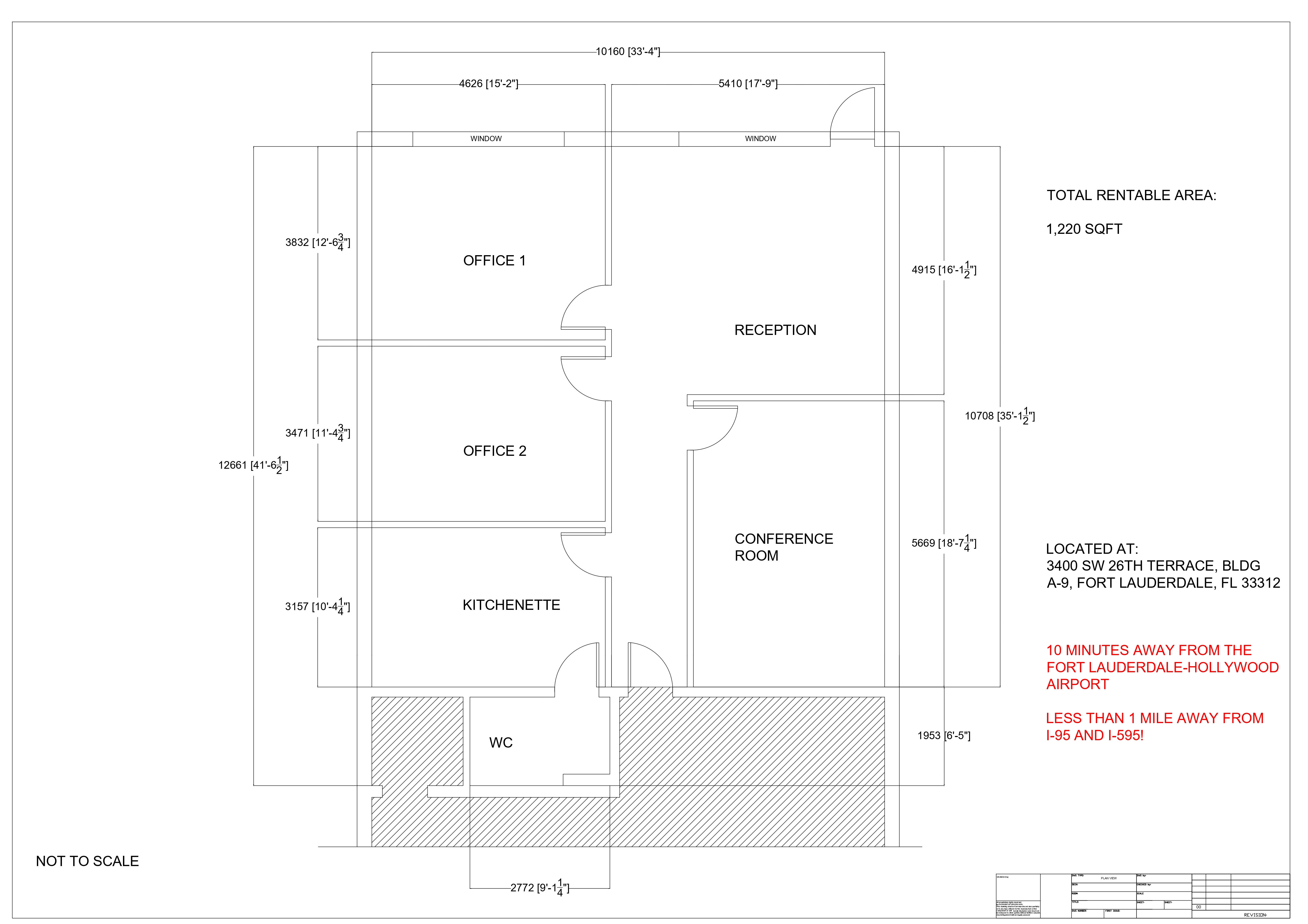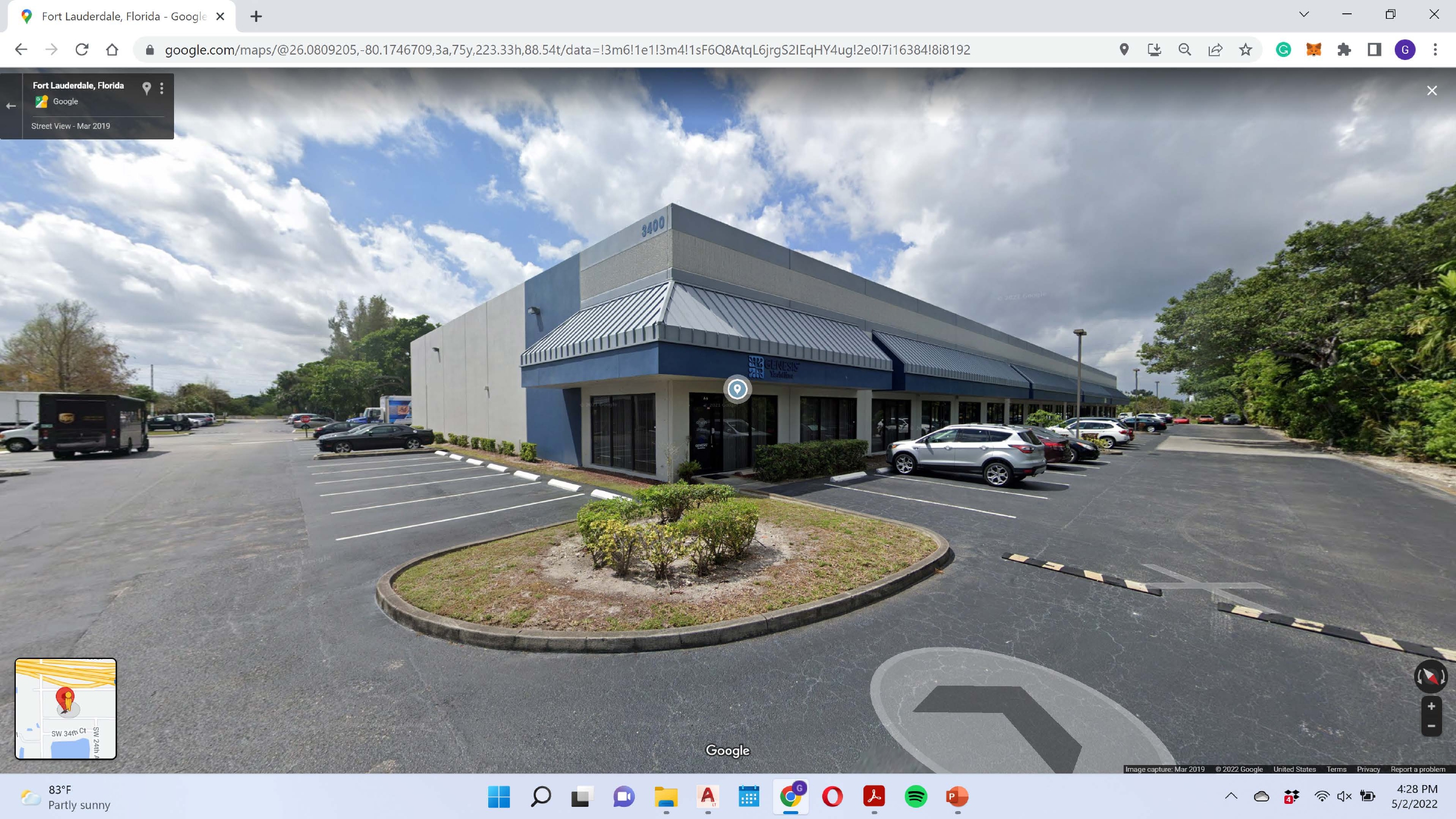 ADDRESS: 3400 SW 26th Terrace, Unit A-9, Fort Lauderdale, FL 33312
Sqft: 1,220 sqft
May 10th, 2022
Executive office space located in the heart of the Fort Lauderdale Marina area is currently for rent at a good, competitive price.
The exterior of the office building has just been newly renovated with a fresh paint job and a few new exterior features for a joyful and professional stay.
Easily accessible by any kind of vehicle, including an abundant parking spots front and back of the building. The office is located right off State Road 84 and Griffin Road exit on I-95 and less than a mile from highway I-595, and minutes away from the International Fort-Lauderdale-Hollywood airport.
The office space includes a vast reception, conference room, two office suites and one kitchenette, for a total square footage of approximately 1,220 sqft of total comfort. The office space is appropriate for any kind of industry, from a small business owner office to a corporate branch office that is willing to expand their business in South Florida.
For further information, please do not hesitate to contact us directly at (+1)954-316-9212 from Monday to Friday, 7:30 am to 5:30 pm, or by email at info@genesisinteriors.com
Visits onsite are also available between Mondays and Fridays, from 7:30 am to 5:30 pm, and on Saturdays from 7:30 am to 12:30 pm
DIGITAL TALES' NEW LEARNING PLATFORM
Digital Tales constantly strive to improve the conversion of information into knowledge through active engagement and cutting-edge technologies.
Recently, the company launched on the US market their new learning platform 'eLearning Tales LMS', a tool that makes learning flexible and scalable, centralizes content management, boost learners' engagement and much more.
A 30% discount is reserved for all IACC members buying a subscribing plan for the eLearning Tales LMS platform.
Contact Digital Tales on www.elearningtales.com to know more and request a free demo.
IACCSE Member VillaNERI presents:
Light, warm, flexible, smart, plug&play, Italian…
Ideal for outdoor dining space. No electrician need. Flexible to change configuration every night.
Exclusive discount for IACC member:
25% for any components
delivery in Miami Area in 24h
free first set up included
For further information about this product and discount visit www.villa-neri.com and use the code IACC2020
MAGNIFLEX US GINO MATTRESSES AND PILLOWS
IACCSE members get 30% off on mattresses and pillows. Now through August 31. Use code IACCSE30 on www.ginoitalianmattress.com
Fall in love with GiNO Italian Mattress which combines Italian style, quality, and attention to detail with unbeatable comfort, support, and convenience. GiNO is the new way to enjoy the relaxed Italian lifestyle at home. GiNO was born from nearly 60 years of experience of Magniflex, the Italian sleep company that in 1986, patented the vacuum-sealed packaging. In doing so, they revolutionized mattresses for the benefit of ecology and health.
Thanks to Magniflex's legacy, by choosing GiNO you are bringing the best of Made in Italy into your home, from design excellence to attention to detail, from high manufacturing quality to a passion for beauty and things well done. All GiNO mattresses and pillows are 100% Made in Italy and OEKO Tex Standard 100 certified. GiNO offers a 100-night sleep trial with free shipping and returns within the US.
To book an appointment to visit our showroom please contact Silvia Galasso at silvia.galasso@magniflex.us or (786) 233-8805 located on 3050 Biscayne Blvd Suite 200 Miami, FL 33137.
THE BESPOKE CLUB USA: PROMOTION FOR IACCSE MEMBERS
When we talk about personal tailoring, it is the intrinsic details that count the most: the selection of fabrics, the buttons, coverings, threads, monograms and the adjustment to the measure.
The Bespoke Club offers an infinite world of details to customize and adapt the garments to measure and gives the possibility to create a unique style and a unique appearance. Shopping in comfort and luxury with all the trappings of a Savile Row Boutique are the hallmarks of The Bespoke Club.
As a new member of the Italy-America Chamber of Commerce Southeast, we are glad to promote our luxury services to all Chamber members by offering 1 tailor-made suit + 2 shirts at $995
Reference person:
Simone Talamona simonetalamona@thebespokeclub.com
Book an appointment: https://www.vagaro.com/thebespokeclub
Website: store.thebespokeclub.com